Parking Saint-Roch | Find Parking Near Me
Find and book your parking space in seconds
Download the app and park your vehicle now.
Hourly, daily and monthly parking spaces available anywhere in Saint-Roch.
Reserve the best Saint-Roch parking lots near all your favorite activities with the help of clicknpark. Download the application, type in your destination's address and start the search, you will discover a wide array of short and long-term parking lots near your destination.
We have parking options throughout the city and for all durations.
Discover contactless parking with clicknpark
clicknpark continues to offer you a contactless solution. No buttons, doors to open or tickets to enter: everything is done from your mobile phone.
Rent a parking space in less than a minute
Download the app and park your vehicle now.
Tired of driving around Saint-Roch looking for a place to park? Reserve your place in advance with clicknpark.
We offer drivers a convenient and affordable way to park with an app both quick and simple. Let clickNpark help you find nearby parking spaces. We make your reservation easier: find the best parking offers in the city in a few seconds.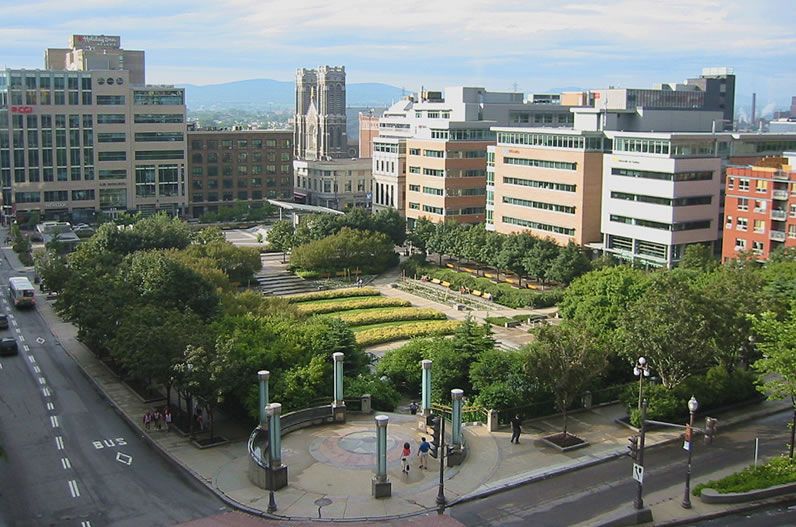 Indoor parking spaces available near all Saint-Roch attractions.
Welcome to all tourists
The Saint-Roch neighborhood has grown in importance during the last few years, with numerous attractions and shops opening up. East of the city, on the shore of the Saint-Charles River, it offers visitors restaurants, gardens, boutiques and more!
Among its most reputed restaurant figure the Clocher Penché and the Pied Bleu, on Saint-Joseph Street. Saint-Joseph is home to many bars and shops, and becomes a pedestrian alley during the summer. There one can enjoy a drink or a meal in a hip, youthful ambiance.
Saint-Roch and 'Nu Saint-Roch' are particularly sought-after by young entrepreneurs, which helps breath life into the neighborhood and turn it into a new, unique location!
Interested in a monthly Saint-Roch parking? clicknpark can help.
Find parking lots near me
To find and reserve parking in downtown Saint-Roch, download the application, select the desired date and time and see availability on the map.
FAQ:
What should I do if I need more time?
Go to the "My reservations" section and click on your parking space to add 1 hour to your parking space. you will receive a notification 10 minutes before your parking expires to avoid penalties.
How much does a parking space cost in Saint-Roch?
The price of a parking space varies depending on the location. The price of parking is on average $ 2.50 / hour or $ 165 / month. To view our prices, please download our mobile app.
Can I rent long-term Saint-Roch parking ?
Yes, it is possible to rent a long term parking space in Saint-Roch. Please select the start and end dates of your rental. If space is available during your period, you can reserve it.