Parking Quebec City | Find Parking Near Me
Find and book your parking space in seconds
Parking available by downloading our app
Download the app and park your vehicle now.
Hourly, daily and monthly parking spaces available anywhere in the City of Quebec.
Reserve the best Quebec City parking lots near all your favorite activities with the help of clicknpark. Download the application, type in your destination's address and start the search, you will discover a wide array of short and long-term parking lots near your destination.
We have parking options throughout the city and for all durations.
Discover contactless parking with clicknpark
clicknpark continues to offer you a contactless solution. No buttons, doors to open or tickets to enter: everything is done from your mobile phone.
Tired of driving around Quebec City looking for a place to park? Reserve your place in advance with clicknpark.
We offer drivers a convenient and affordable way to park with an app both quick and simple. Let clickNpark help you find nearby parking spaces. We make your reservation easier: find the best parking offers in the city in a few seconds.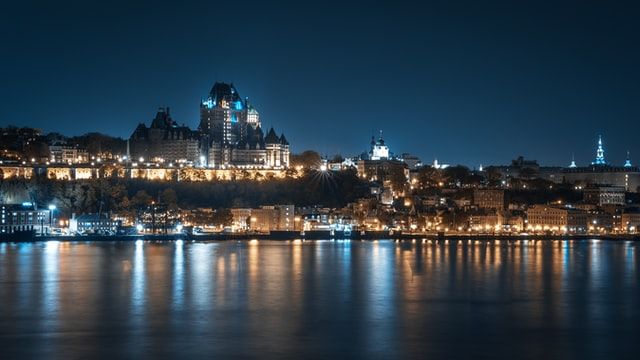 Indoor parking spaces available near all Quebec City attractions.
Welcome to all tourists
One of the oldest cities in North America, Québec City is filled with cultural and historical heritage, yet it is not limited to just that: dozens of varied activities and fun attractions are available for passing tourists.
Among many others, the must-see locations are the Old Town and its walls which are part of the UNESCO's World Heritage, The Fairmont Château Frontenac (the most photographied hotel in the world) and many more historical elements and sites, not to mention breathtaking natural parks and museums.
Neighborhoods such as the Old Town and Cité-Limoilou also offer multiple restaurants, bars and activities. Large arteries such as Grande-Allée, 3d Avenue and Saint-Joseph street will never fail to be popular choices.
Interested in a monthly Quebec City parking? clicknpark can help.
Find parking lots near me
To find and reserve parking in downtown Quebec City, download the application, select the desired date and time and see availability on the map.
FAQ :
What should I do if I need more time for my parking?
Have you booked with clicknpark? It's easy. Just go to the "Reservations" section of the app and click on your space. A function to add hours will appear.
How much does a parking space cost in Quebec City?
The price of a parking space varies depending on the location. The price of parking is on average $ 2.50 / hour or $ 165 / month. To view our prices, please download our mobile app.
Can I rent long-term Quebec City parking?
Yes, it is possible to rent a long term parking space in Quebec City. Please select the start and end dates of your rental. If space is available during your period, you can reserve it.