Griffintown Parking Spaces | Available spaces at your fingertips
The easiest way to find and reserve your next parking space in Griffintown
Book & pay with the app
Download and use the app now
Hourly, daily, monthly
An outing, an event, a long stay? Whatever the reason for coming to town, finding a parking spot is often our biggest concern. With clicknpark, no more stressing about scouring the streets at the last minute, looking for the ideal and inexpensive parking spot. clicknpark offers you access to available parking spaces in Griffintown in real-time, via a reliable and intuitive application.
In a few clicks, reserve your parking space by the hour, day or month near your destination. In addition, take advantage of our features to add time to your reservation, wherever you are.
A completely contactless solution
No buttons to push, doors to open or tickets to enter: everything is done from your cell phone. In addition to being contactless, clicknpark greatly reduces the number of steps required to park and pay for your reservation. Everything is done in no time on a highly secure platform.
Book before you leave
Gone are the days when you had to find a parking space only once you reached your destination. With clicknpark, you can now find and reserve everything before you even hit the road. The promise of a less stressful itinerary and more punctual arrival. Discover now the many advantages of using the app.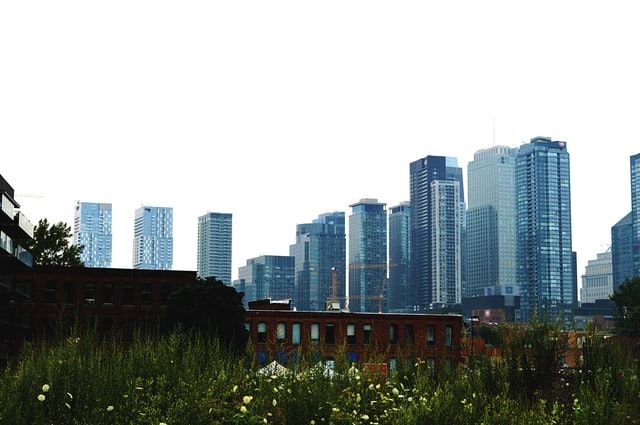 Planning an outing in Griffintown? Reserve your parking now
Parking just steps away from Griffintown's top activities
Griffintown has quickly become, over the last few years, one of the most crested and nifty neighborhoods in Montreal, offering a unique and diverse experience. It offers a mix of recycled and renovated former industrial buildings, skyscapers and an overall architectural style which is sure to make for a fascinating visit.
Its main arteries are Peel and Notre-Dame, on which a multitude of restaurants, art galleries and shops are be found. Griffintown is also home to the Superior School of Technology (ÉTS), the largest engineering teaching institution in Quebec. Its position along the Lachine Canal lets visitors stroll alongshore.
The many art galleries of Griffintown, often installed in old industrial blocks, constitute a great touristic attraction. Look out for Arsenal and the Montreal Art Centre.
Interested in a monthly Griffintown parking? clicknpark can help.
Find parking lots near me
To find and reserve parking in Griffintown, download the application, select the desired date and time and see availability on the map.