Parking Griffintown | Find Parking Near Me
Find and book your parking space in seconds
Book & pay with the app
Download the app and park your vehicle now.
Hourly, daily and monthly parking spaces available anywhere in Griffintown.
Reserve the best Griffintown parking lots near all your favorite activities with the help of clicknpark. Download the application, type in of your destination's address and start the search, you will discover a wide array of short and long-term parking lots near your destination.
We have parking options throughout the city and for all durations.
Discover contactless parking with clicknpark
clicknpark continues to offer you a contactless solution. No buttons, doors to open or tickets to enter: everything is done from your mobile phone.
Tired of driving around Griffintown looking for a place to park? Reserve your place in advance with clicknpark.
We offer drivers a convenient and affordable way to park with an app both quick and simple. Let clickNpark help you find nearby parking spaces. We make your reservation easier: find the best parking offers in the city in a few seconds.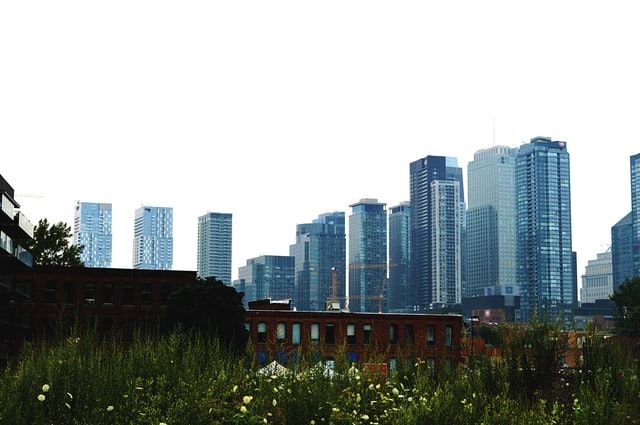 Indoor parking spaces available near all Griffintown attractions.
Welcome to all tourists
Griffintown has quickly become, over the last few years, one of the most crested and nifty neighborhoods in Montreal, offering a unique and diverse experience. It offers a mix of recycled and renovated former industrial buildings, skyscapers and an overall architectural style which is sure to make for a fascinating visit.
Its main arteries are Peel and Notre-Dame, on which a multitude of restaurants, art galleries and shops are be found. Griffintown is also home to the Superior School of Technology (ÉTS), the largest engineering teaching institution in Quebec. Its position along the Lachine Canal lets visitors stroll alongshore.
The many art galleries of Griffintown, often installed in old industrial blocks, constitute a great touristic attraction. Look out for Arsenal and the Montreal Art Centre.
Interested in a monthly Griffintown parking? clicknpark can help.
Find parking lots near me
To find and reserve parking in Griffintown, download the application, select the desired date and time and see availability on the map.