Parking Ahuntsic-Cartierville | Find Parking Near Me
Find and book your parking space in seconds
Download the app and park your vehicle now.
Hourly, daily and monthly parking spaces available anywhere in Ahuntsic-Cartierville.
Reserve the best Ahuntsic-Cartierville parking lots near all your favorite activities with the help of clicknpark. Download the application, type in your destination's address and start the search, you will discover a wide array of short and long-term parking lots near your destination.
We have parking options throughout the city and for all durations.
Discover contactless parking with clicknpark
clicknpark continues to offer you a contactless solution. No buttons, doors to open or tickets to enter: everything is done from your mobile phone.
Tired of driving around Ahuntsic-Cartierville looking for a place to park? Reserve your place in advance with clicknpark.
We offer drivers a convenient and affordable way to park with an app both quick and simple. Let clickNpark help you find nearby parking spaces. We make your reservation easier: find the best parking offers in the city in a few seconds.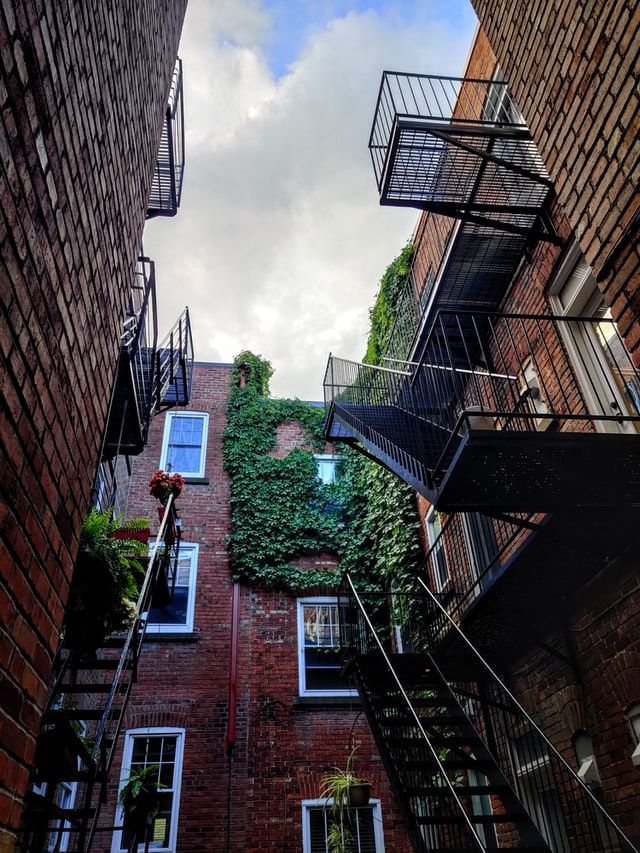 Indoor parking spaces available near all Ahuntsic-Cartierville attractions.
Welcome to all tourists
Ahuntsic-Cartierville is one of the nineteen urban localities of the city of Montreal, Quebec. Prior to the 2002 Quebec municipal reconstitution, the borough was composed of two districts; Ahuntsic, an old village annexed to the Montreal agglomeration in 1910 and Cartierville, a town annexed on December 22, 1916.
Located north of the island of Montreal, on the banks of the Rivière des Prairies, the territory of Ahuntsic-Cartierville is one of the first two origins of the settlement of Montreal. It was the construction of the fortified place of Sault-au-Récollet by the Sulpicians in 1696 that led to the colonization of the territory.
Finally, the area is located in the northwestern part of the city, so it is very easy to visit using our parking lots in the area!
Interested in a monthly Ahuntsic-Cartierville parking? clicknpark can help.
Find parking lots near me
To find and reserve parking in Ahuntsic-Cartierville, download the application, select the desired date and time and see availability on the map.
FAQ:
What should I do if I need more time?
Go to the "My reservations" section and click on your parking space to add 1 hour to your parking space. you will receive a notification 10 minutes before your parking expires to avoid penalties.
Can I rent long-term Ahuntsic-Cartierville parking?
Yes, it is possible to rent a long term parking space in Ahuntsic-Cartierville. Please select the start and end dates of your rental. If space is available during your period, you can reserve it.
How much does a parking space cost in Ahuntsic-Cartierville?
The price of a parking space varies depending on the location. The price of parking is on average $ 2.50 / hour or $ 165 / month. To view our prices, please download our mobile app.